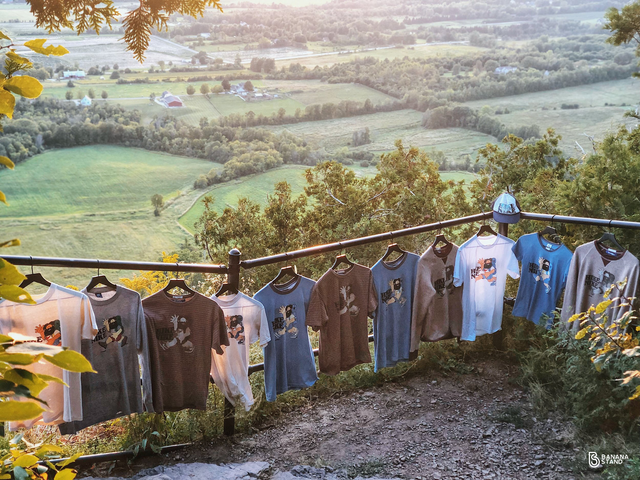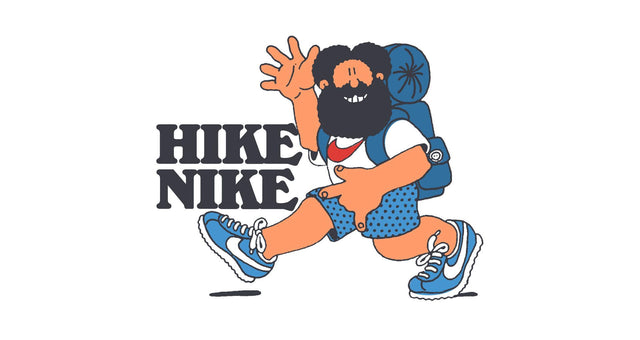 The Original
Hike Nike pieces were launched in the late 70s in tandem with the Hiking Nike line, the precursor to today's All Climate Gear "Nike ACG". The Hike Nike pieces that came from the 70s and many years after, whimsically pay homage to the care-free lifestyle of backpackers in the Me Decade. The collection's recognizable cartoon character found on shirts or stickers is a lasting reminder of Nike's first steps into the wilderness.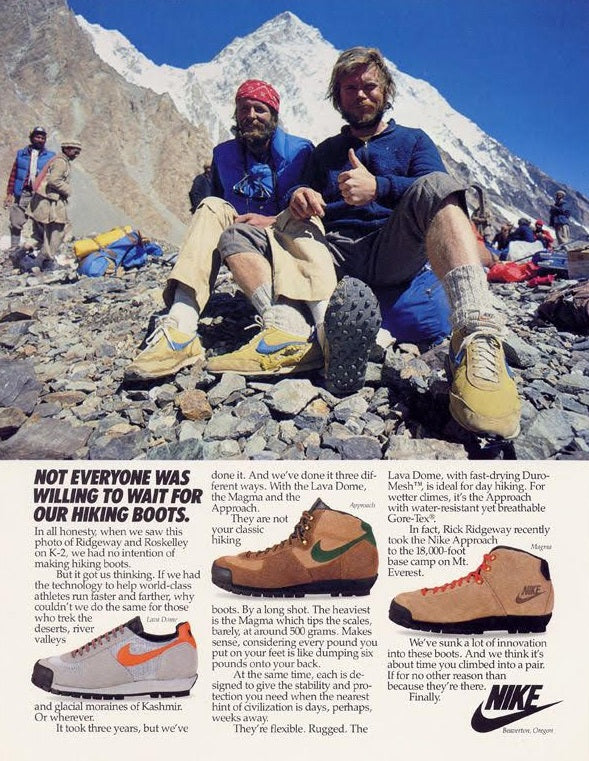 How It Started:
The leap from running track to backcountry all started when Nike was notified of two hikers who climbed k2 in Asia in their everyday Nike LDV'S. It took a full three years after to launch a comprehensive hiking line, but as Nike has shown us time and time again, some of the best views come after the hardest climbs. 
This new line, called Hiking Nike, catered to devoted hikers who were over bulky shoe fittings. Nike hit the ground running with the Lava Dome, Air Magma, and Approach as the first items in the pipeline. 
About the Collaborators:
Junya Wantanabe, (shown in photo) has been known as Comme Des Garcons' head designer, Rei Kawakubo's, protegee. He has debuted his own line in Paris fashion week under Comme Des Garcons. The NY Times once noted, "Watanabe's pieces have the rare, almost unique attribute of seeming like stuff we've never seen before." His Hike Nike Collection was revealed with Commes Des Garcon in 2003.
Further renditions of Hike Nike collaborations have taken place such as Steven Harrington's design of "Hike Nike NYC" and Sean Wotherspoon's "Hype Nike".