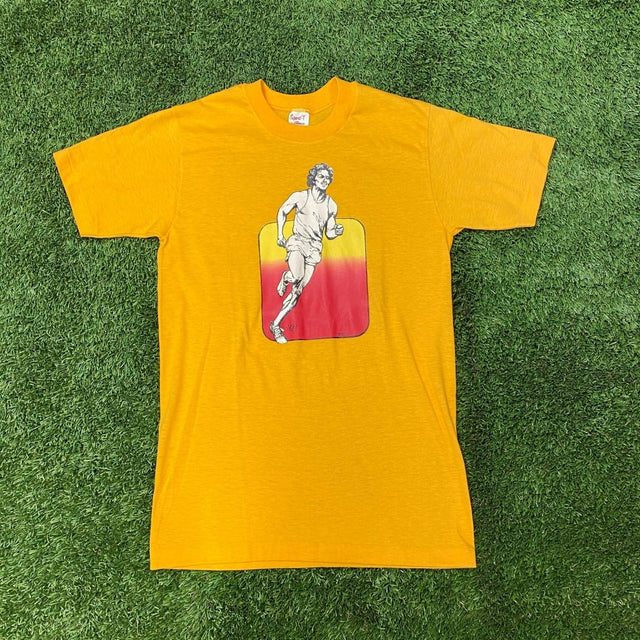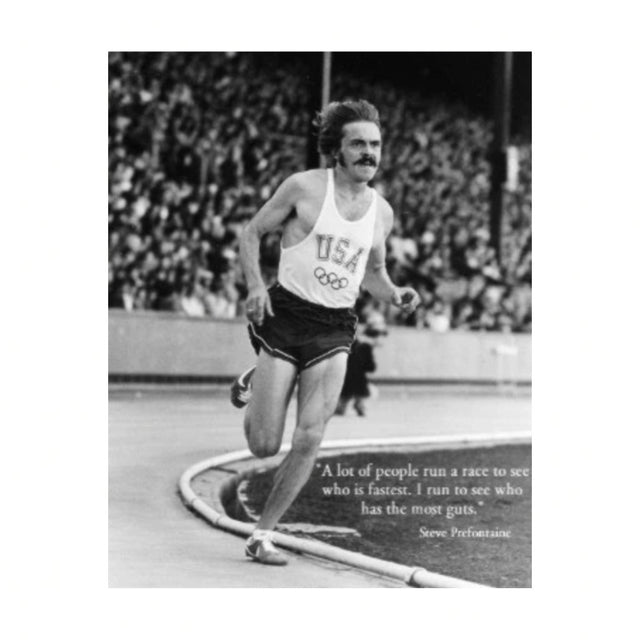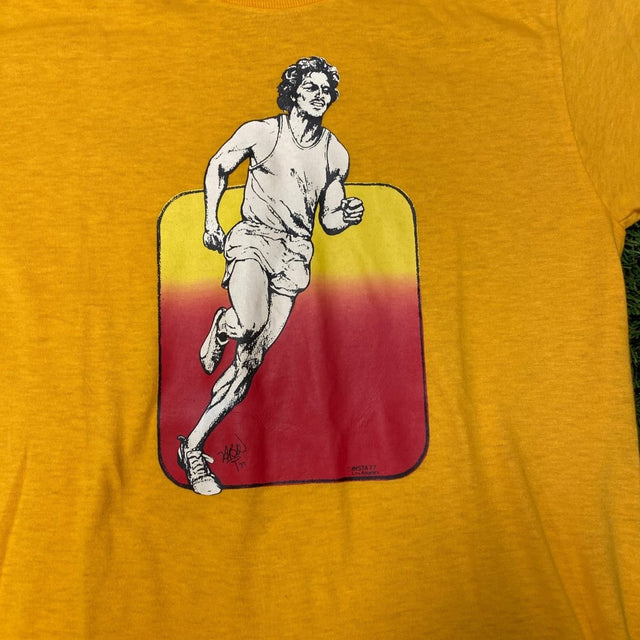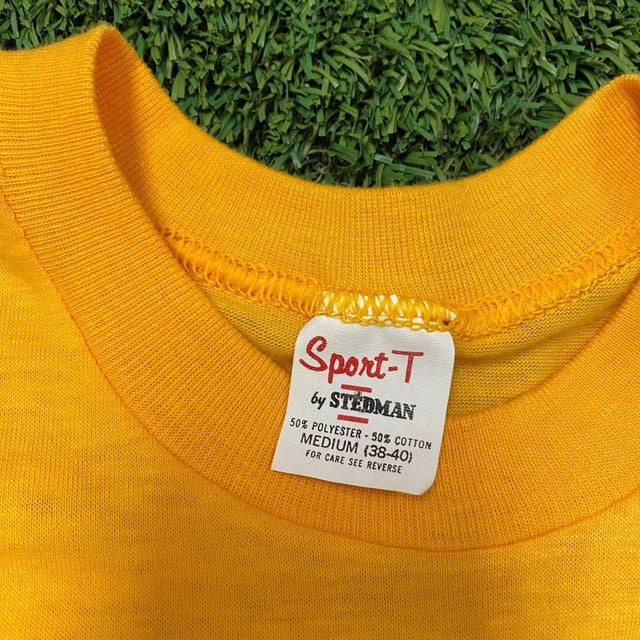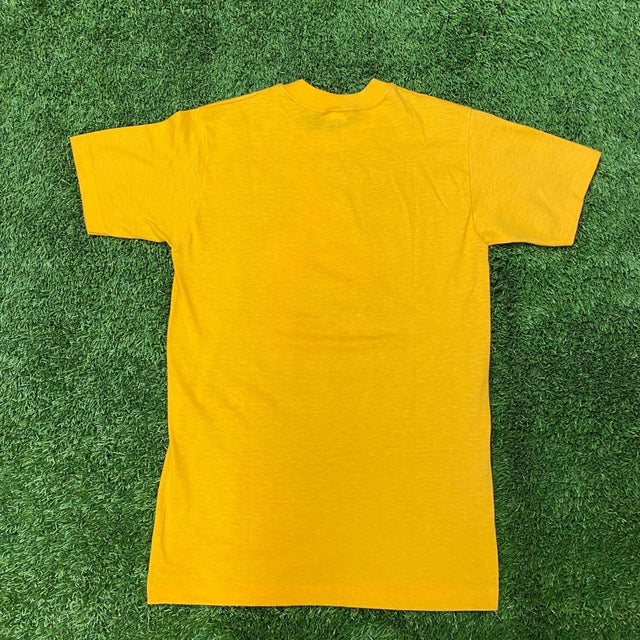 Vintage Steve Prefontaine Running Shirt Original 1977, Sport-T tag
History Details of the Shirt: Steve Prefontaine passed away on May 30th in 1975. We believe the artist made a drawing of Prefontaine and printed a small number of these in 1977 as a remembrance. We believe the artist used the photo in the listing as a reference as it's the most similar photo we could find. We notice the INSTA 77' Licensing being the screen printer at the time with the artist signature also in 1977. These could have been made and sold at events such as the Los Angeles Marathon in 1977. This is the most details we could find. Feel free to message if you have further details or questions about shirt. This is just our theory. Cheers. 

Tag: M
Measurements: 17 x 26.5
Recommended Size: XS or S
Final Sale.