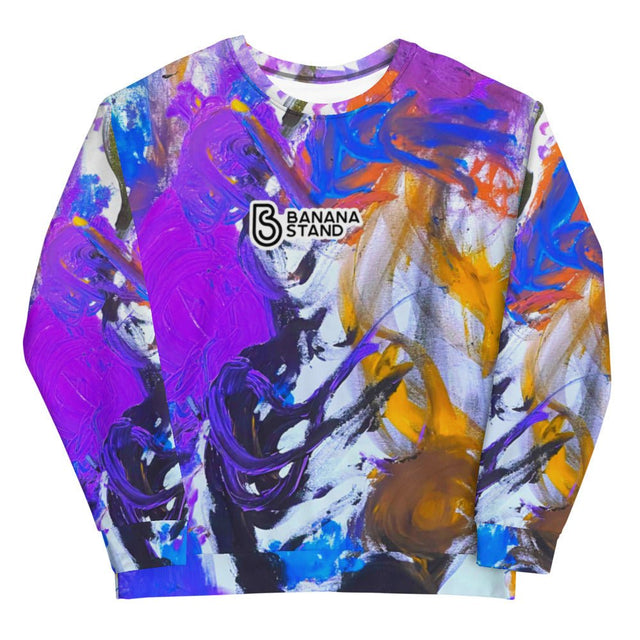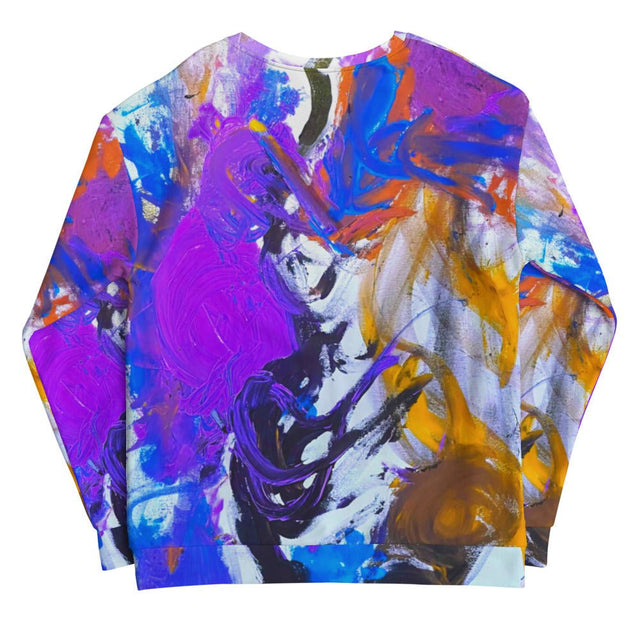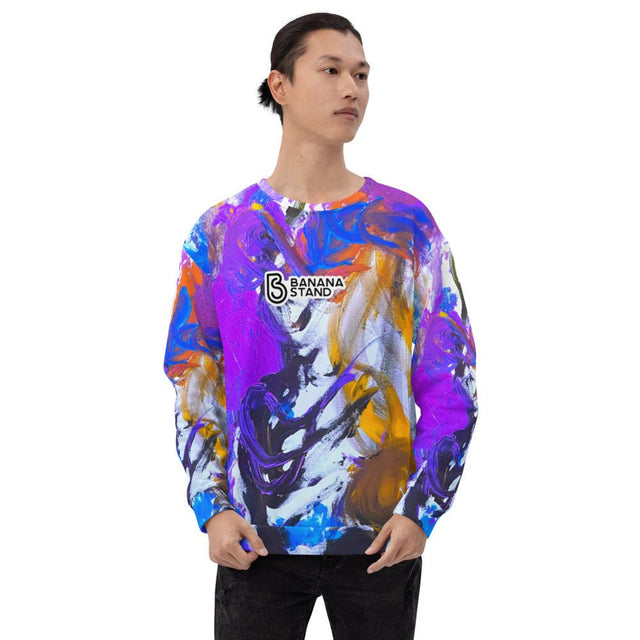 Abstract Crewneck, Fire & Ice 2.0 [Purple Edition]
Wear a one of a kind art piece with this limited edition, all over print crewneck. Originally painted by Banana Stand founder, Mark, this abstract of Lake Champlain is equal parts cozy, creative and colorful.
70% polyester, 27% cotton, 3% elastane
Fleece fabric inside
Unisex; regular fit.